Seatech Marine has been looking after the Southport Volunteer Coast Guard boat fleet for almost ten years. The Australian Volunteer Coast Guard Association Inc is a voluntary organisation of men and women formed to provide safety on our waterways, train boat users in all aspects of safe small boat handling and contribute effectively to the search and rescue operations. Their Gold Coast branch is located in Southport with three vessels in operation.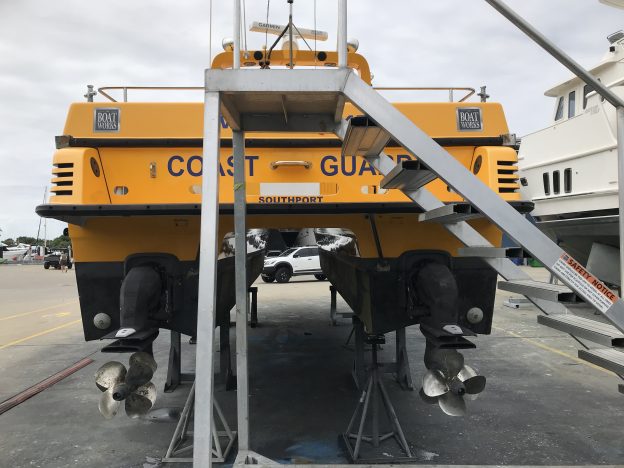 These hard-working Volunteer Coast Guard boats end up coming to our workshop for a regular service every three months, while a regular boat would require the same service, perhaps only annually. In three months, the boat has clocked approximately 300 hours on water. Due to the high number of hours and the way these boats need to operate, problems and issues do appear regularly.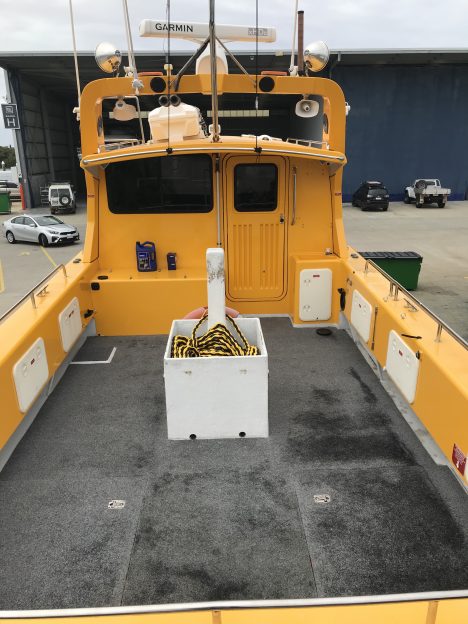 We look after the in-board equipment on these boats while their marine engines are still under warranty and looked after by the manufacturer. This time around, we were dealing with issues with water in the fuel. After the issue was identified and assessed, we organised all the diesel to be taken out and replaced. We also treat the diesel to prevent further problems such as condensation in the tank and issues that might derive from that, mainly "diesel bug".
A special thank you to The Boatworks for committing to provide ten years of free haul out for the Southport Volunteer Coast Guard. This will help a wonderful organisation and a valuable service. It has been a privilege to look after these boats for the past ten years, and we look forward to doing so for the next ten!