We have written about world travellers previously and the work we do on these boats that cruise around the globe. Most of the time, we work on the boats in between the stops but we also work on them before embarking on their journeys. The latter was the case with this Perry 45 catamaran.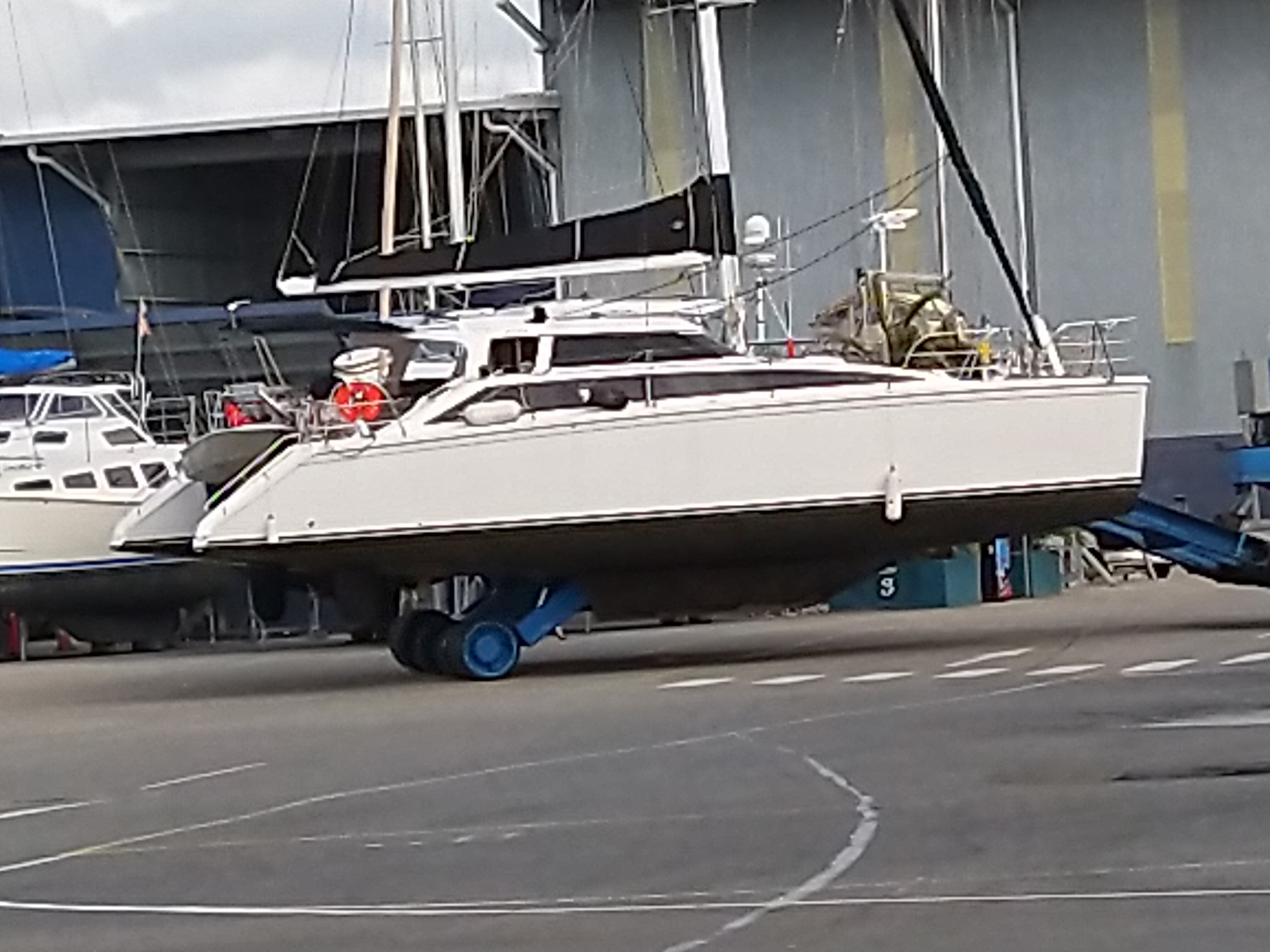 Our Gold Coast based customer had bought the catamaran in Mooloolaba on the Sunshine Coast and were planning to see the world on water and enjoy their retirement days. The boat was in good condition generally speaking but had few issues with the engines. Our team at Seatech assessed the boat and it was good news for the new owner; repowering the engines was economically feasible and there was nothing substantial in addition to work on.
At our workshop, we installed two new Volvo engines. As a large, trusted global brand, Volvo has an extensive network and with that comes great customer service and security.
It is difficult to overlook the quality and warranties Volvo can offer!
When you prepare to travel the world, engines are not the only thing you need to consider. While in our workshop, we had an in-depth assessment of the boat, did antifouling, coordinated rewiring of the mast and organised new fibreglassing as well. The customer trusted our expertise and experience and even though there were moments when they chose "not to look", so to say. (Like the moment when it was necessary to cut the top half of the boat off, do the work that needed to be done and fibreglass it all back again! See images below.) The owners were as happy with the end result as we were and that is always great news for us. Now the catamaran is ready and on its way to Papua New Guinea for its first stop.
To find out how we can prepare you for your next big journey or how you can take advantage of the great offers and warranties Volvo providers, get in touch with our team today!