Seatech Marine has a boat berth AVAILABLE NOW for rent for just $600 per month (inc. GST). Suitable for boats up to 40ft. The berth is located at The Boat Works, Coomera where you have access to the largest concentration of marine trades in Australia! There is also a Restaurant, laundry facilities, ensuites, courtesy cars and smiles. The Boat Works boasts world class facilities for all your marine boating needs.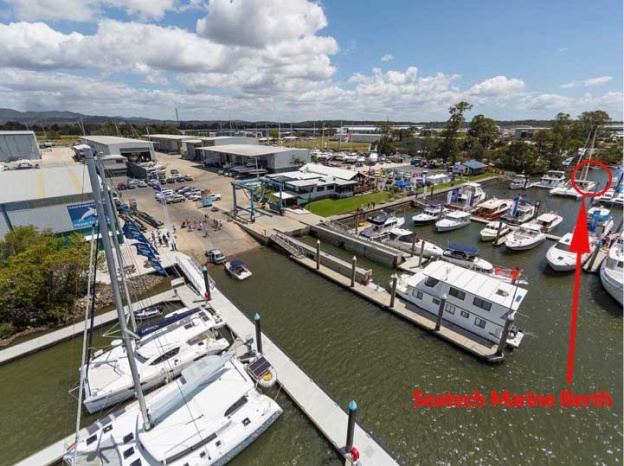 On top of this you can have your boat personally cared for by Seatech Marine's professional staff with a monthly maintenance package tailored to your needs. Past tenants have chosen to have their boat maintained with regular oil and fluid checks and boat washing, plus their annual maintenance. You'll be given priority treatment for all your service needs at Seatech Marine.
Contact Chris at Seatech Marine: Email or Phone 07 5580 1883.